hello, I'm Karo.
if you have any questions about custom orders or wish to collaborate, contact me
Nice to meet you, I'm Karolína Kučerová, an American-born Prague based artist with Czecho-Slovak roots. My lifelong travelling has guided me to find what I'm passionate about – one evening I joined an evening ceramics course, where I felt an instant connection to the material.
In 2020, I followed my passion and began studying Ceramics and Porcelain at the Academy of Arts, Architecture and Design in Prague. In spring 2022, I studied at the Bezalel Academy of Art and Design in Jerusalem, and a year later I studied at the Kyoto University of the Arts in Japan.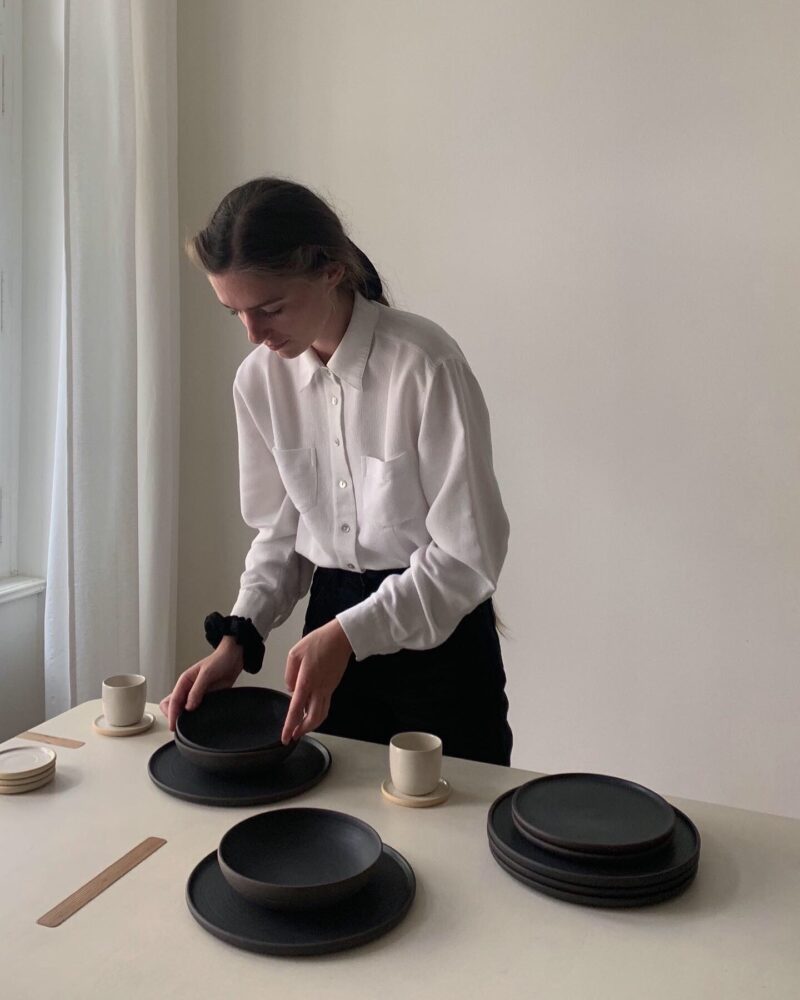 My continuous artistic journey explores various craft techniques and materials such as clay, porcelain, glass and wood. 
Through guided meticulous research and intuition, my creations are a reflection of what is within. It's important for me to create with a balanced state of mind and to infuse my essence in each of my works.