hello, I'm Karo.
if you have any questions about custom orders or wish to collaborate with me, contact me
Nice to meet you, I'm Karolína Kučerová, an American-born Prague based artist with Czecho-Slovak roots. My lifelong traveling has guided me to find what I'm passionate about – one evening I joined an evening ceramics course, where I felt an instant connection to the material.
In 2020, I followed my passion and began studying Ceramics and Porcelain at the Academy of Arts, Architecture and Design in Prague. In spring 2022, I explored glassblowing, glass casting, cold work and wood sculpture at the Bezalel Academy of Art and Design in Jerusalem.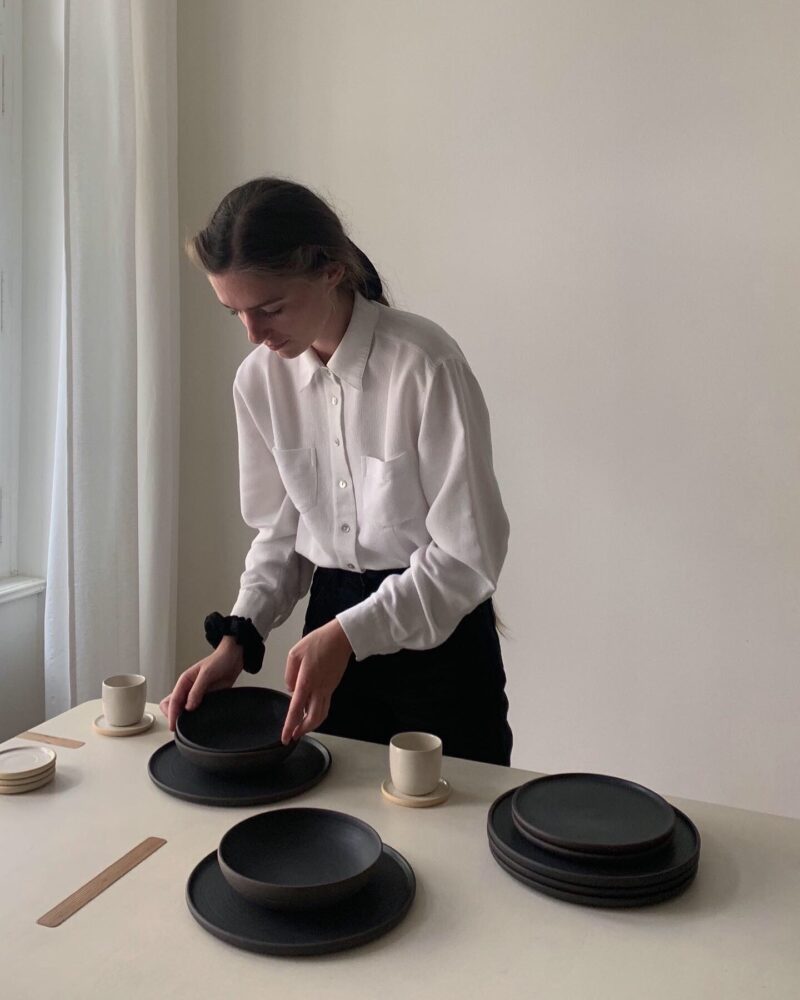 I continue to develop my craftsmanship and explore materials such as clay, porcelain, glass and wood. 
My domain is wheel-thrown, functional and luxury tableware. I draw inspiration from Japanese design and my creations reflect a way of living. Each unique piece is crafted with care.